2 days mountkenya hike Residents
Sirimon route in mountkenya is one of the best hiking route in mountkenya.it has a beautiful bio diversity,beauty and the best sceneries to be seen.you can olso do it at an overnight up to 3650m for those who dont have ample time to hike the 5 days upto point lenana 4985m.
Day 1 leave nairobi very early in the morning at 7:30 driving to the vast greenland of mountkenya slopes rich in agriculture mainly coffee and tea.Arrive in time for lunch in the base town of mountkenya nanyuki.later proceed to the sirimon gate 2650m accompanied by your guide and cook.From the gate follow the track as it winds uphill though the forest which becomes heath land after about 3 hrs. About 3½ hours from the gate the track veers right to oldmoses Camp, 3300m for dinner and overnight, L, D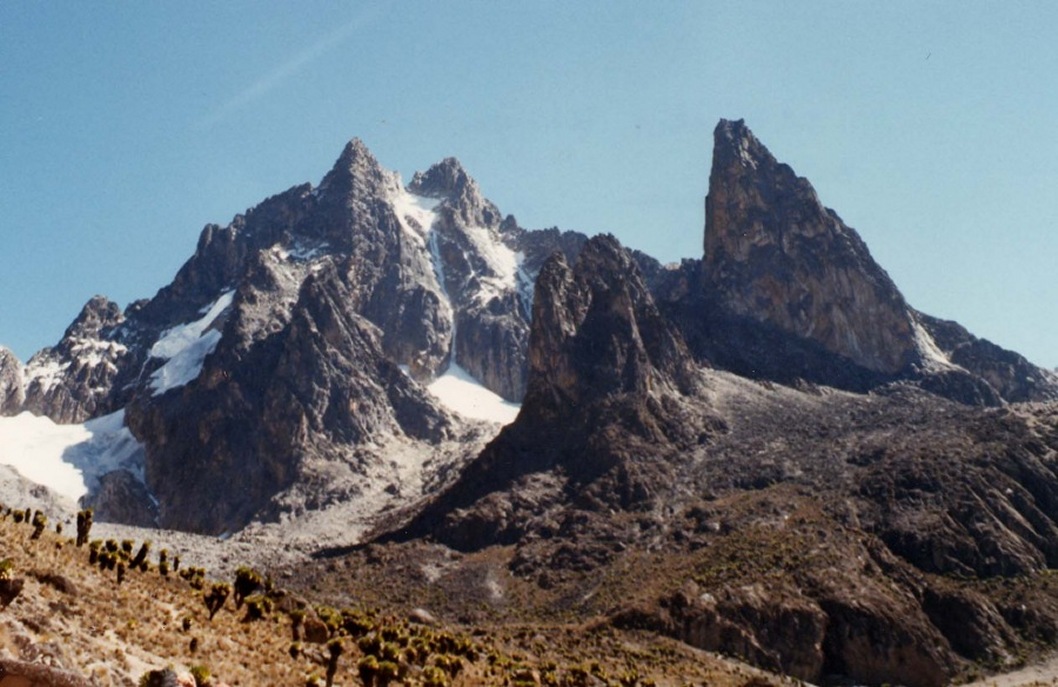 Day 2 oldmoses camp to the junction 3500m After breakfast, follow the track uphill, forking left at the junction. After one hour from Old Moses Camp, the track crosses Ontulili River. contouring through the Moorland where there are panoramic views up the valley towards the main peaks.later gently turn back to oldmoses camp having seen the peaks of mountkenya from 3500m journey back to Nairobi.

Included in the price:• Transfer to and from the base of the mountain
.cook
.food
• Accommodations in hut
• park entrance fees
•guide.